It's the final countdown!
In case you haven't heard, I am scheduled for my c-section on April 24th which is exactly in 4 days! Yahoooo!!
In celebration of the BIG BABY ARRIVAL, I have decided to have a countdown giveaway! Yay!
Today is
Day 2
of my giveaway and I am offering 2 prizes to the winner.
First, I will be donating a 20$ shopping spree at my
TPT store
.
Second, Jenn from
Finally in First
has generously donated her best-selling item from her
TPT store
!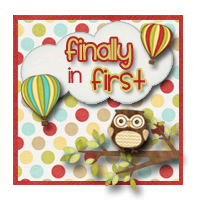 Here is how you can enter today's giveaway. It's very simple, you have 3 chances to win in all!
1. Follow BOTH my blog and my
TPT store
2. Follow BOTH Jenn's
blog
and
TPT store
3. Blog about this Countdown Giveaway, using my super cute puppy picture (above).
I'm trying out this Rafflecopter...
**Feel free to leave me a comment but please note that you must use this Rafflecopter widget in order for your entries to count! Don't worry, it's really easy cheesy!
***If you do not want to use your Facebook account for this, you don't have to! You can use your email address too ;)
a Rafflecopter giveaway
That's it! Good luck to all and stay tuned... the next 3 days will be packed with other super cool prizes from amazing bloggers!!
**If you missed out on yesterday's Day 1 of my giveaway, no worries! There is still time to enter :o)
You can find my post HERE!