Looking for some great online resources for your classroom?
Come check out my Guest blog Post at Teaching in high Heels!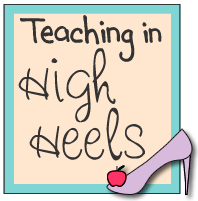 Thanks to Terri for giving me the opportunity to be a guest on your amazing blog ;)
*************************
I just found a great linky party! It's all about using technology in the classroom! Yay!
Go
check it out
for yourself and link up if you have any ideas to share ;o)