I've been boo-ed! Oh my!
I'd like to say a big thank you to the oh-so-sweet Cindy from Primary Reading Party for BOO-ING me!
I don't know how I wasn't following this girlie before but I am definitely on her followers list now! If you haven't seen her blog yet, head on over there after reading my post. You won't be disappointed!
Alright, let's get down to business. If you want to read the rules for this fun game, check out this wonderful blog!
These are my 5 shares:
1) My favorite October activity is pumpkin carving. We did this over the weekend and it was so much fun! My husband has actually NEVER carved a pumpkin before! Can you believe it?? I think he did a pretty good job :)
I asked Nate what kind of face he wanted on the pumpkin and this is what he did! Hahaha!
He then decided we could make one mommy pumpkin and one daddy pumpkin. This is what my hubby came up with. I'm so proud of my fist-time pumpkin carver ;)
2) Remember last week's Pinterest post? Here are some of the goodies that I made for Nate's birthday party.
Aren't they the cutest?? My little one was really excited :)
Now for some classroom-related October favorites!
3) This is my Halloween Unit. It's jam packed with a bunch of fun Halloween activities for the kiddos.
This pack has everything you need to celebrate a very spooky Halloween with your class!
* Word Wall
* Acrostic Poems
* Building Words
* Venn Diagrams
* Juicy Words - using adjectives
* Word Search
* Writing Prompts (both primary and secondary lines)
* Everything you need to create a class survey and pictograph!
Click on the pictures if you want to get yourself a copy :)
4) These are my 3 crafts for the Fall/Halloween season.
5) Finally, here is a freebie for you! Some of you may have seen it floating around already ;)
Now it's my turn to BOO some of you!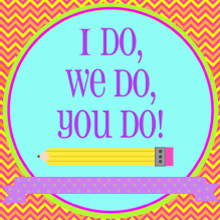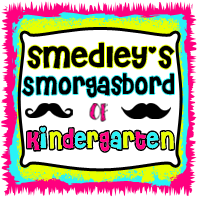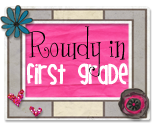 I hope I didn't BOO someone who has already been Boo-ed! This game has been going around so forgive me if I "double BOO-ed"!
I'm looking forward to your shares :)
Later gators,